About Purchases – VIVOSUN FAQ 2023
Q: I just registered, why don't I see my 12% off coupon?
A: We'll send you the coupon code once you complete registration. Be sure to check your email, including your junk mail.
Q: When I try to check out I get a message that says, "Some items in your cart can't be shipped to the address you entered. Review your address to ensure that all fields have been entered correctly and try again." Why am I unable to complete my purchase?
A: If you receive this message, it may be that we are currently out of stock or that we need more information, so please email us at official@vivosun.com, or call 888-505-8486 or chat with us on WhatsApp 626-559-4608. Please also send us a picture showing the items in your cart. We will investigate the issue ASAP.
Q: I live in Canada. Do you ship to Canada?
A: At present, our official store can only ship within the United States. You can purchase your products through our Amazon store.
Q: I want to be a wholesaler of your products! How can I connect with your team?
A: Please email us at official@vivosun.com or call 888-505-8486 or chat with us on WhatsApp 626-559-4608, and tell us the products that you are interested in and the estimated quantities. We will take a look and will pass your info along to the related departments.
About Packages and Tracking – VIVOSUN FAQ 2023
Q: Can I choose a specific carrier by leaving a note?
A: We're sorry but at present, we cannot offer carrier selection at this time as the carrier is handled by our system and distribution centers. Our current carriers are USPS, UPS, and FedEx, depending on the product size and destination.
Q: The tracking shows "Delivered" but I haven't received my product. Why does it say that my package has been delivered?
A: Please check around your home or building, or with neighbors. Sometimes, your packages may have been left at your backdoor, hidden behind bushes, or at the address next door. If you cannot find your package, please contact us at official@vivosun.com with your order number and we will try our best to help you, or call 888-505-8486 or chat with us on WhatsApp 626-559-4608.
Q: I have only received one or two items of my order but my tracking number says everything has been delivered. Why are the rest of the items missing?
A: Usually, your packages are shipped separately from different warehouses because different warehouses house different products. Yet, on our end, we usually are only able to get one or two tracking numbers for the entire order. If you have not yet received all of your products and you want the tracking numbers of the remaining products, please email us at official@vivosun.com with your order number and we can contact the distribution centers to get the remaining tracking numbers. Or call 888-505-8486 or chat with us on WhatsApp 626-559-4608.
Q: I received the wrong items. How should I go about returning the items?
A: We're sorry about the mix-up! Please email us at official@vivosun.com or call 888-505-8486 or chat with us on WhatsApp 626-559-4608 with your order number so we can get the return and exchange process started. In the email, please also include photos of the wrong product you received, including photos of all sticker labels that are on the shipping box. This is helpful for us to check with the warehouse and distribution centers.
Q: I purchased my products through Amazon but the product is VIVOSUN's. Why are you unable to help me with my issue?
A: If you are trying to contact us about an order you made through Amazon you'll have to contact our Amazon support email, support@vivosun.com. We have different systems for the different distribution platforms we use because each platform has its own operational requirements.
Q: I purchased a product on Amazon and Amazon was the seller, but it is a VIVOSUN product. Why can you not help me with returns?
A: We can only offer warranties for products that are purchased directly from VIVOSUN, not any third-party reseller, including Amazon. You will have to contact third-party customer support for any warranty issues for products purchased through them.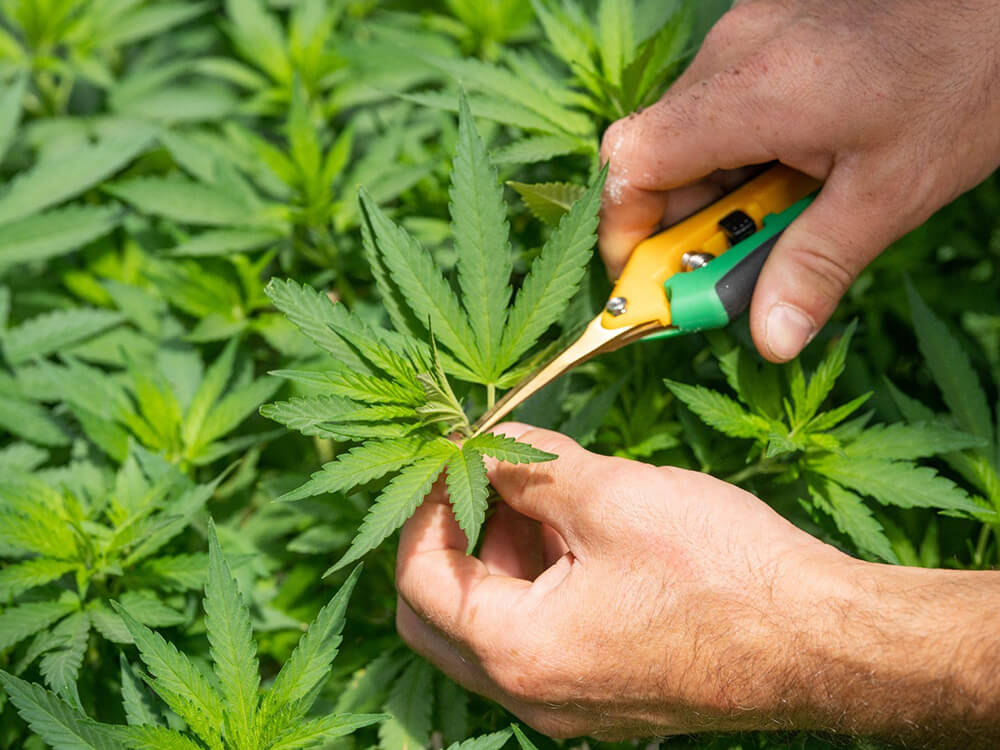 All About Growing – VIVOSUN FAQ 2023
Q: What are the reasons I should start growing at home?
A: That's a great question, and we're glad you asked! Here are a few bullet points for you to consider:
You'll save money and time in the long run
You can manage your own medicine
You will know and can control what goes into your cannabis
You'll have a consistent supply
You'll be able to control your cannabis' quality
Find some more reasons here! [Link to blog]
Q: Where can I find more information on growing?
A: Are you searching for the right growing guide? Are you unsure about all of the information online? Check out our growing guide! We have professional articles that will answer all of your growing and equipment questions. If you don't find your answer on our website, please contact us! We'd love to help you out and maybe your questions will help us post more information so others can find the help they need, too.
Q: What equipment do I need for growing indoors?
A: At a bare minimum, you'll need the following:
A growing space, specifically a grow tent
Lighting
Ventilation, including an inline fan
Ducting
A pH control kit
Accessories that can help a lot but are not necessary include a carbon filter, trellis netting, oscillating fans, trimmers, soil testers, thermometers, heating pads, green-lens glasses, and a bunch of other great products!
Some Other Common Questions – VIVOSUN FAQ 2023
VIVOSUN Grow Tents
Q: I am having trouble setting up my tent—I have received all of the right pieces but I'm still having trouble. Do you have any advice?
A: After you have built the frame we recommend you unzip and open the tent up as much as possible. Then you can place the frame in the bottom of the (unzipped) tent, pull the rest of the tent up around the frame, then zip it up. If you only unzip the door you'll have a lot of trouble pulling the tent canvas over the frame. We also recommend you assemble the tent on its side and then slide the frame into the canvas while it's sideways and then tilt the tent up. This is so much easier to do, especially if you are putting the tent together by yourself.
Q: My tent zipper is stuck and is difficult to pull.
A: We recommend lubricating the zipper with soap or wax.
VIVOSUN Ventilation
Q: Should the filter and fan be connected to the ducting?
A: There are a number of ways you can organize your ventilation system. We recommend putting the fan outside of the grow tent and the filter inside the tent. Connect the two together with ducting and pull air through the filter and vent it out of the tent. This creates a negative pressure in the grow space so you know your filter is working efficiently.
Q: Can the carbon in the filter element be replaced?
A: Unfortunately, the carbon cannot be replaced. Please do not try to wash the filter with water, this will ruin the carbon. Potentially, you can try to clean the carbon by running fresh air through the filter for a few hours, but carbon filters will eventually need to be replaced, usually every grow cycle.
Q: Can this be used as a paint booth ventilation fan? If a filter is placed before it.
A: Do NOT use our fan with air containing corrosive, volatile, or flammable chemicals as it incurs a risk of fire.
VIVOSUN Dehumidifier
Q: Why is my dehumidifier not operating?
A: Our dehumidifier is set to operate at over 85%–the higher the humidity the better the result!
Q: My dehumidifier is displaying that it is full but I checked the tank and it is empty. What is the problem?
A: Please check the sensor in the tank and check whether there is something wrong with the tank. Make sure that the sensor is not broken and is situated correctly. After you have checked whether there is a problem, please contact us at official@vivosun.com or call 888-505-8486 or chat with us on WhatsApp 626-559-4608.
VIVOSUN Heat Mat
Q: Is your heat mat waterproof?
A: Please be aware, the heat mat cannot be submerged in water! After all, it is an electrical appliance with a power plug. The mat is waterproof, with a waterproof grade of IP67. If you spill water on it, it will continue to operate normally but please clean any water off of the mat as soon as you can.
Q: Is there a minimum temperature requirement for the heat mat? For example, can it be used at -10°F(-23°C)?
A: The heat mat may not operate at these lower temperatures. The low-end temperature resistance of the heat mat material (PVC) is -4°F (-20°C).
Q: Can the thermostat control more than one heat mat?
A: The thermostat has one sensor only, so we recommend using one thermostat with one heat mat.
VIVOSUN PH Meter
Q: Why isn't my pH meter working?
A: The pH meter will only operate when placed in water, then the pH reading will be displayed. Please let the pH meter read the liquid for about 15 seconds before withdrawing it.
Q: My pH meter is displaying "ERR". What does "ERR" mean?
A: It is likely that the pH electrode is dried out. Immerse the electrode in distilled water for about 10 minutes and then it should work again.
General Questions – VIVOSUN FAQ 2023
Q: Where can I find a VIVOSUN product manual?
A: All VIVOSUN product manuals are available in paper form, which you can find in the package you purchased, and in electronic form, which you can find and download by clicking here. If you have any questions, please feel free to contact our customer service online or call 888-505-8486 or chat with us on WhatsApp 626-559-4608.
As always if you have any questions you can message our Instagram or Facebook and we'll be glad to help you out! We're happy you're on this journey and we want to help in any way we can.
Subscribe to the VIVOSUN newsletter for growing tips, grower stories, and special offers, and get 12% off your first order!
We love the new VIVOSUN Smart Grow System and we are certain that you too will love it once you try it.
And join our Facebook farmer's community for even more exclusive contests and prizes!
Download VIVOSUN App to get 18% off and explore more information!