When you start thinking about building your indoor garden you have two main options: soil or hydroponics. Many people start with soil, which is consistent with people's perception: plants grow from soil. As your garden expands and your planting techniques improve, you may find that soil is a bit boring and set your sights on hydroponics. But which is better? We will make a quick comparison of both so can choose which most suitable for you according to your needs.
So what is hydroponics?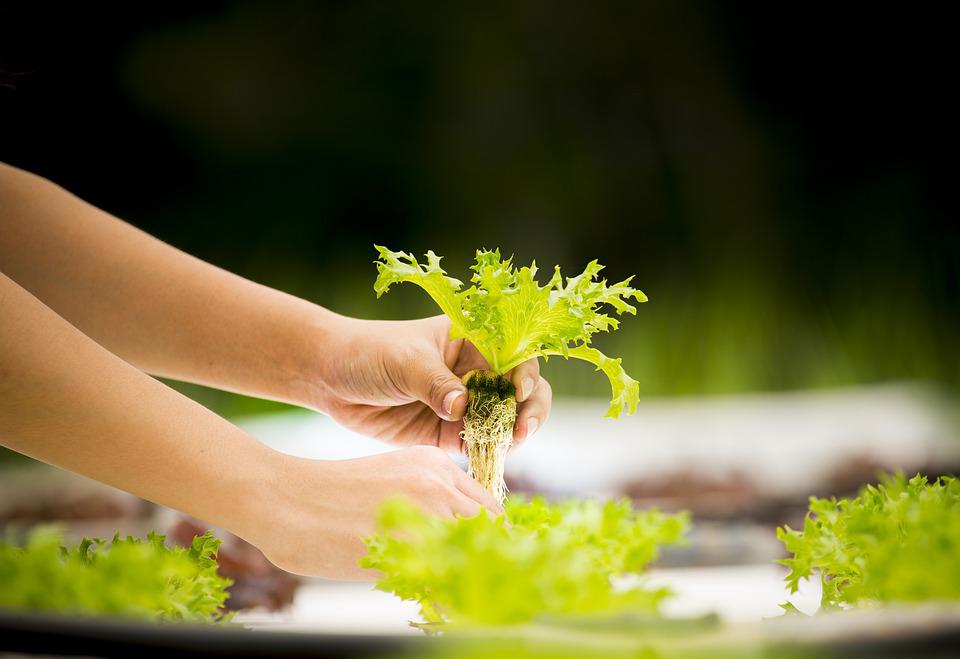 Unlike soil, which is a natural way of growing, hydroponics is a modern agricultural technique, although hydroponics has been around in one way or another for centuries. What you will do is plant your plants in artificially nutrient-enriched liquid or soilless growing media (such as perlite or coconut coir), with roots emerging from the nutrient solution rather than soil. Depending on the planting situation and the type of plant, you can buy or make a suitable chemical solution to artificially control the nutrition. You don't need to build it yourself, you can just buy a hydroponics kit and put it to work.
The differences between hydroponics and soil
Space
Compared with traditional soil cultivation, hydroponics saves a lot of Soil culture requires plants to dig their roots deep into the soil and extend outward to get the nutrients they need to grow. This takes up quite a bit of space whether you're planting directly on the ground, onyour patio, or in grow pots. Hydroponics has the advantage of saving space because it does not require the roots of the plants to occupy too much space, but it directly provides all nutrients to the root system so they do not need to expand as much. As well, hydroponics allows you to grow a lot of plants in a smaller space.
Watering
When we use soil to grow plants, we need to water the plants regularly. Plants don't absorb water directly when we water them—instead, they pull water out from moist soil. Plants may only be absorbing a tenth of the water that we pour, which can seem a bit wasteful. But after the advent of hydroponics, the water you provide to the plants can be directly absorbed by the roots and the amount of water you water in soil a day can be used for a week in hydroponics, which can save up to 90% of the waterused.
Pests and Diseases
Plants left out of the soil are less susceptible to pests and diseases. Without soil, many pests cannot survive. Use hydroponics to make your plants healthier and you'll introduce fewer pathogens, which most often find homes in soil. In comparison to soil, you don't need to worry about over-watering causing mold to affect the health of your plants, and you don't have to constantly patrol your plants to prevent them from being bitten by bugs.
Efficiency and time
Plants in hydroponics also grow faster than soil-fertilized plants due to the immediate availability of water and nutrients, which allow your plants to have more than one harvest during the growing season. Some plants, such as lettuce, grow twice as fast in water as they do in soil. You don't need to invest too much time and energy in this, making hydroponics very efficient.
Price
It sounds like hydroponics has crushed soil cultivation in all aspects. But the disadvantage of hydroponics is the high price. You'll need to set up a hydroponic system, which tends to be more expensive. Although it can be used continuously, the price is still relatively high for most people. Soil farming is relatively inexpensive, especially if you only need a small garden, and hydroponics may not be so cost-effective.
Wrap-up
In general, hydroponics is superior to soil cultivation in terms of technology and benefits. But that doesn't mean hydroponics is right for everyone. Some people enjoy the joy of seeing sprouts emerge from soil and others may just have a passing interest in planting or are limited by budget. All these factors make soil cultivation more preferential. Moreover, the beauty of a dream garden composed of soil-cultivated plants is a lot more attractive than hydroponics. Hydroponics only acts on the growth of plants and will not bring you any of the aesthetic styles that a lot of people enjoy. If you already have a huge garden or want to break through the existing boredom and want to try new methods, or you don't want to spend too much time on planting, give hydroponics a try, you won't be disappointed! If you are interested, you can also DIY a hydroponic system yourself, which can save a lot of money. For more knowledge about planting, please subscribe to our newsletter!
And join our Facebook farmer's community for even more exclusive contests and prizes!
Now VIVOSUN App is online! Download and explore more!