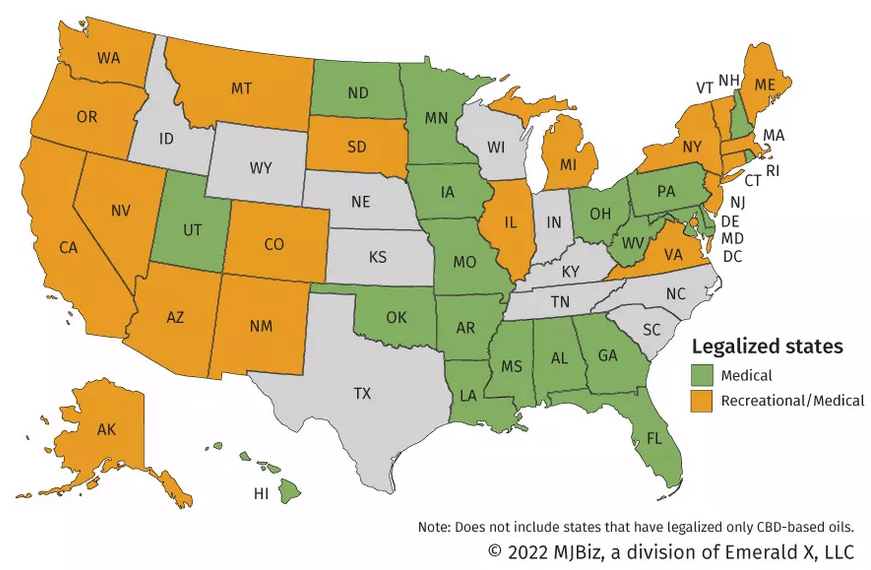 Source: mjbizdaily.com
We love seeing how the cannabis industry is changing. 2021 was a huge year: New York, New Jersey, New Mexico, Connecticut, and Virginia all legalized recreational cannabis consumption and the fully-legal states make up for ½ of the entire US population. In comparison to just 10 years ago, this is a huge, exciting change!
Unfortunately, the 2022 Cannabis Legalization outlook may not be as bright as 2021. We're breaking down the various interpretations and expectations for 2022 in this article, read on to find out what the experts are saying.
Federal changes-2022 Cannabis Legalization Outlook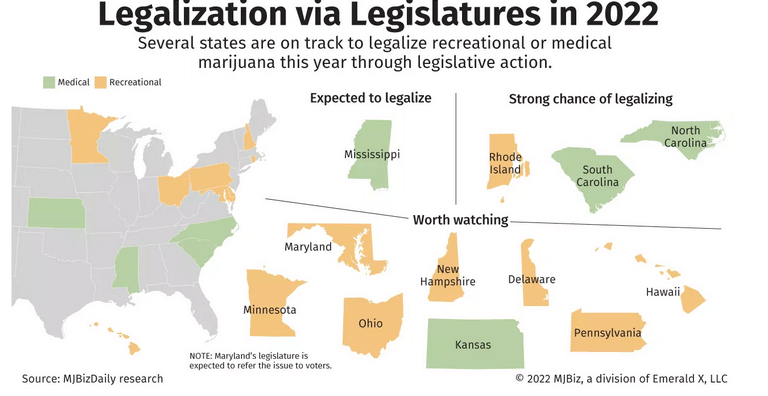 Source: mjbizdaily.com
State-by-State Legalization Likelihood-2022 Cannabis Legalization Outlook
Source: New Frontier Data Cannabis Consumer Evolution Report, 2021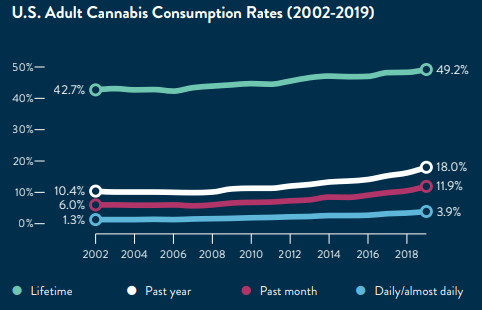 Source: New Frontier Data Cannabis Consumer Evolution Report, 2021
Overall Cannabis Legalization Outlook
Cannabis legalization is widely supported across the United States and, as time goes on, it seems that legislators who do not support legalization are being marginalized as legalization becomes a more important political talking point.
We can only hope that this trend continues, but by the looks of things, 2022 may not be the milestone year that 2021 was. That said, federal attention towards opening the banking industry is an extremely important change for cannabis growers and consumers as well as state law. Our fingers are crossed for better cannabis policies!
Subscribe to VIVOSUN newsletter! Grow with us! Sign up to get 12% off your first order and get access to special offers, monthly giveaways, and to learn about our newest products before everyone else.
A special thank you to mjbizdaily.com, New Frontier Data, marijuanamoment.net, and the Marijuana Policy Project (mpp.org) for their excellent research and data.
And join our Facebook farmer's community for even more exclusive contests and prizes!
Now VIVOSUN App is online! Download and explore more!